Welcome to Wing's official web site
Latest news
Wing will be ready to sing for all her clients from 10th March 2012 through phone service.

Sorry for the inconvenience, and I'm happy to serve all my clients again.


Nov 2011 : Wing will be on the Irish Radio Show
The name of the show is "Hook's Saturday Sit In" on Newstalk radio 106-108.
The show is pre-recorded though so it will be played on Saturday morning Irish time.

Producer, Rappy McRapperson has done a very wonderfull re-mix of the Safe computer single. Please make sure to use your computer with saftey and care.

Please click here to buy this song on iTunes, or click here to watch it on YouTube.


---


May 2011: Wing is Happy To announce her 20th Album! "Safe Computer" Which features her original music collaborations from France, California, and Seattle. The Album is Currentley available in digital form on CD baby. It is her most beautiful Cd to date. Click here- http://www.cdbaby.com/cd/winghantsang5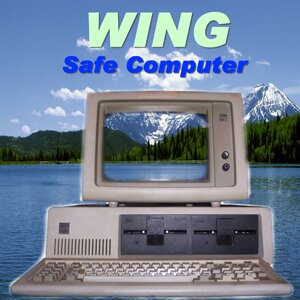 Wings unique singing voice has touched the lives of millions. Wing's music has been featured on South Park, Kroq and the BBC. Wing is accepting and reviewing television music opportunities. And Collaborations with proffesional musicians. Please with your inquiries.


---


Wing is Happy to Announce that she will be a guest on the Kroq Los Angeles radio Station. On Wensday April 27th Standard Pacific Time around 9:05 AM. She will be discussing her new project "Safe Computer" as well as her popular singing service. Be sure to tune in!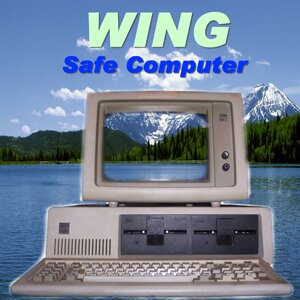 The Album will be available on CD baby shortley, currentley, you can download the single "Safe computer" on Itunes now!


---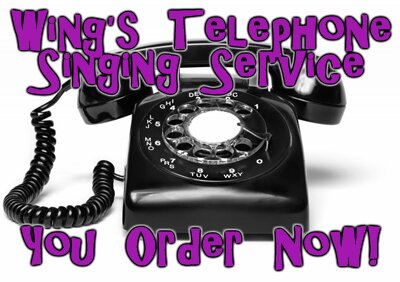 Wing's Telephone Singing Service-
Have Wing call your home an sing for you!
Have Wing call you on your Telephone and sing to you and your loved ones.
Makes the very best present, Relaxing, and Healing

Ideal for serving as gift giving on Valatine's day, Easter Holidays, Mother and Fathers day, Graduations, promotions, Birthdays.
Any special Occasions and Events of all Kinds!
Makes the best present, So Relaxing, and Healing.

Price; Just $13u.s you can have 1 rapping song+1 song of your choice.
Keep Everyone Close in Touch By sending Wing's Singing Present!!!

Click here, order now!

3 December -- Wing's new rapping carol "Santa on a helicopter" is proving a big hit with fans at KROQ radio.

2 December -Wing's 19th CD -

CAROLS - rap and sing a beautiful Christmas with Wing

- is now available just in time for Christmas. For details of tracks and links to order from - check here.


8 November - The Hit Single from Wing's New Album! Wing's rendition Of "Single Ladies" is now available at iTunes

29 October - Michael Buble sings with Wing on the Scott Mills radio show on BBC1. The show runs daily 6.30am-10am (GMT) and can be heard live over theinternet. Scot is a fan of Wing's new album and is playing it on his show.

24 October: Ladies and Gentlemen, enjoy the single to Wing's new album "Wing Sings for All the Single Ladies and Raps for All the Safe Parties." The Single is titled: "Safe Party Happy Ending" It is a very beautiful song about the importance of having a Safe Party! You can pick up the single right now on iTunes -right here-and Remember- Please be responsible when you party- Do not do un-safe things. Wing thanks you.
Wing will be interviewed on KROQ
- the Kevin and Bean morning show -

on 9 November at at 8.35am PST

Fans and friends of Wing --Wing is happy to announce her 18th Album! -- "Wing sings for all single girls and raps for all safe parties" is NOW AVAILABLE for US $13. It is her most beautiful album to date and features songs from Beyonce, Michael Jackson, and even a few original songs Wing wrote with co-producer, Rappy McRapperson. Including "A Safe Party- Time for Happy Ending" and "Doggy and Me". Wing says: "I would like to thank all my wonderful fans for their support. Please remember to be safe, and only party in moderation. Thanks ------Wing"

October 2010: Copies of nearly all of Wing's "sold out" CDs are now available once more (except for Phantom of the Opera and I Could Have Danced All Night).

17 August: Stop the Nonsense is now available for CD sales and downloads at CD Baby - click here to go to CDBaby to order it now

23 July - The Beat It CD is now sold out. Please go to CD Baby for digital downloads.

22 July - Wing will be rapping on 95bfm from 5-6pm singing her new rap songs for all New Zealanders.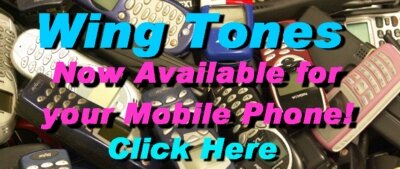 Attention Fans! Now you can enjoy the majestic beauty of Wing's voice while on the go! All your favourites now available as WING TONES for your mobile phone! Be original and unique when you get a call, pick up some WING TONES today! Available now for a low price. Works on most mobile phones.
-
Myxer: Privacy Policy | Terms - More Wing Tones
June 2010:
Wing was interviewd on NEWSTALKNZB Radio on 29 June Tuesday and did a 2-kour nationwide radio show on ZM NETWORK on 30 June. She also sang for Triple M Radio show in Sydney on 3 June.
May 2010
On 26 May at 11am Wing was interviewed and sang for Eastie's Diabolical Discs which goes out on different radio stations all over the world. The following links let you can listen to the show:
http://rockabillyhq.com/EDD/EDD80_(Wing_Interview)_Part1.mp3
http://rockabillyhq.com/EDD/EDD80_(Wing_Interview)_Part2.mp3 http://www.rockabillyhq.com/DiabolicalDiscs/index.php/radio/ (singing)

18 May 2010.
Wing sang all her fans in Los Angeles on KROQ - the Kevin and Bean morning show.

Wing's new CD single Stop the Nonsense - her 17th,
produced in collaboration with Rappy McRapperson - is NOW AVALABLE here.
Special offer -- have Wing sing just for you, or for a friend on a birthday:
Have Wing sing live, just for you, over the telephone...
. Read the details of Wing's special offers
Wing is also available to sing live (by phone) on your radio show.
Please to make arrangements
Who is Wing?
Wing the singer is admired by fans throughout the world for the passion and joy she shares through her CDs and performances of popular songs. With a unique voice and an ever-widening repertoire, Wing loves singing and she lives to sing. Her goal is to sing beautiful songs as they should be sung, and she spends 3-4 hours every day working towards this goal. Her singing teacher helps Wing work on her current repertoire, and helps to choose the songs for the next CD.
CD Releases
A New Zealand resident, Wing has released 17 CDs to date, and they have sold very well throughout the world, giving her a cult following. She is a regular guest on radio shows and television celebrity guest and entertainment shows, and has appeared on programmes as diverse as TAB Sports Cafe (New Zealand), Rove Live (Australia) and the animated television satire show South Park. Her live peformances have ranged equally widely in their staging, from old folks homes and hospitals to university gyms, private parties and corporate gigs. All of Wing's CDs are proudly manufactured by Forge Media.
International performances
* December 2008 - In San Francisco on New Year's Eve Wing opened for Joy Behar in her RRAZ Productions show
* October 2008 - Wing solo concert at Birdland, New York City. A return booking is being arranged.
* May 2008- Wing performed in BBC Radio 1's annual Big Weekend music festival at Mote Park in Maidstone, Kent. Further UK performances are being planned.
* March 2008 - Wing played two shows at the SXSW Festival in Austin, Texas.
* August 2007 - Wing made her North American debut in the Wing Over America showcase in San Francisco.
--------
Book Wing For A Private Function...
If you wish to make a booking for a registered organisation, whether national or international, please contact .
Enquiries are welcome from Hospitals, Retirement Villages, Universities, or Registered Organisations/Corporate Companies. Both International and Local (New Zealand) performances will be considered.
---------------------------------------------------------------------------